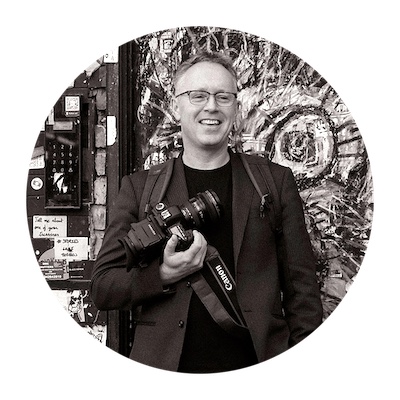 JEremy Clancy - who's that?
Born in Bolsover father and grandfather (in fact everyone in my family 1720's) were miners. Father moved to Ruskin – first man to break the cycle. Adult education – 
Not interested in politics until the miners strike – the fights – the fact that my home town was filled with police men with London accents – the huge stockpiled coal reserves in the smokeless fuel yard – giving out food parcels with my mum to my friends mums. After all this I would like to say that I saw the light – I saw that there was a light – that the defeat of the miners meant that that light was gone out. 
I was given a grant from the NUM to make a film about Arkwright town – 
I wasn't turned on – so much as very much aware of the defeat – bit cynical – growing up in Thatchers Britain – only way to deal with my own mental health issues – meditation – 
 am a London based videographer, editor, animator & motion graphics artist, using my skills to help progressive causes around the planet fight for a better future. I have extensive experience working as a digital content creator for organisations such as, Canada's NDP & the UK's Labour Party, as well as creating content for numerous unions, charities and NGO's.